3-Day Consecutive Holiday Program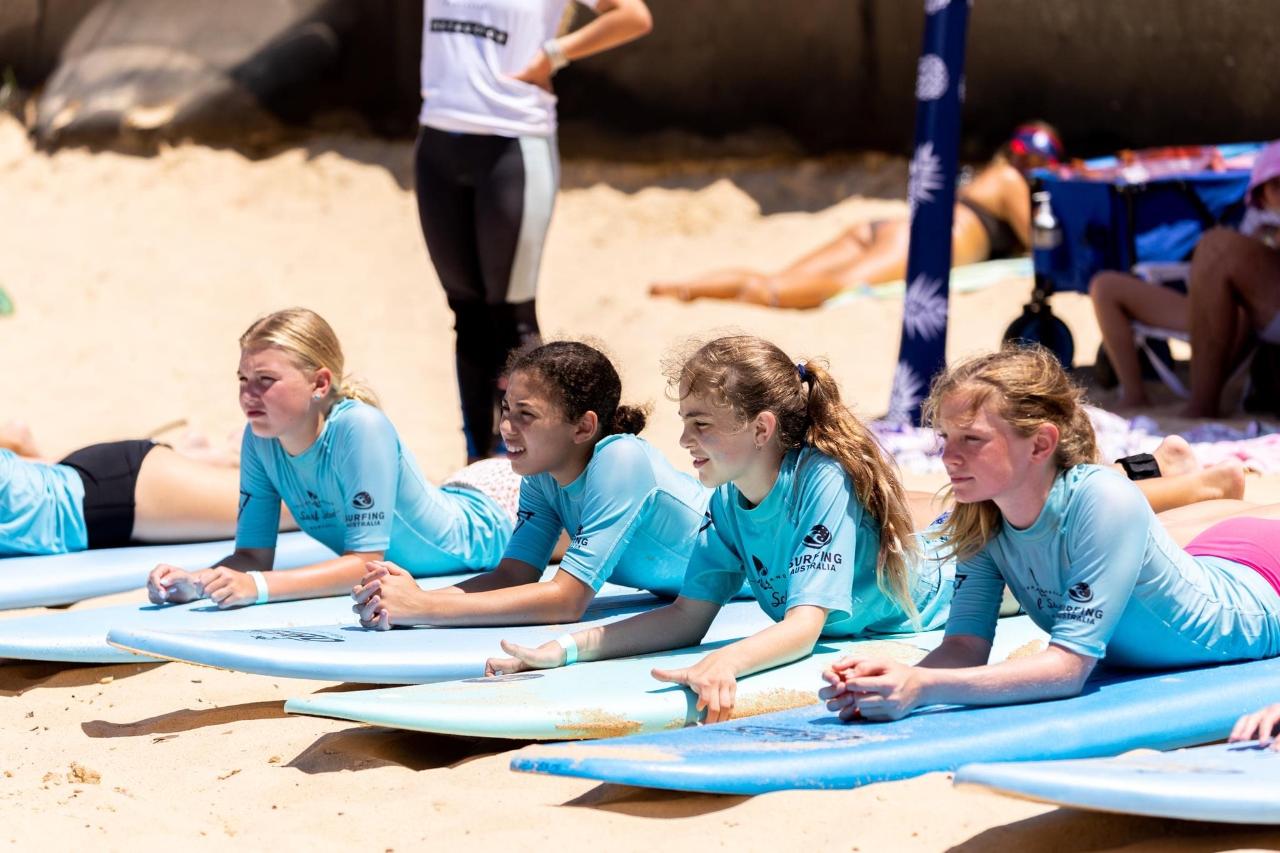 Duration: 3 Hours (approx.)
Location: Newcastle, NSW
Product code: H3DP
If you're a first timer or regular little frother, we want to get you standing on a surfboard or improving your skills and having a whole lot of fun. With all our coaches having incredible surf knowledge, Surfing Australia qualifications, years of experience surfing and the excitement to want to help you get to your feet and riding those waves.

Areas we will highlight during the 3 day program with Philippa and another instructor at hand, will be: teaching the correct 'pop-up' technique, working on each individuals current surf level, surfing foundations and water hazards, ocean knowledge, water safety, safety talks and stretching, How to catch and read waves, students working towards being able to catch waves independently, surf etiquette. Group ratio will be 2 instructors to 8 kids allowing each participant to go at their own level and pace, with our qualified instructors.
Each day will include a rash vest, wetsuit, soft surf board, leg rope and sunscreen. You are more than welcome to bring your own SOFT surfboard, no fibreglass boards please.
PLESASE PACK:
Water
Hat
Towel
Snacks
We will provide shade, water and fruit if needed.

****At the Philippa Anderson Surf School , we run lessons in rain or sunshine providing it is safe to do so. If the surf is too big, flat or the conditions are unsafe due to high tide, heavy shore dumps, lighting or strong winds then you can reschedule your 3 day lessons to a later date. If we can't link up a lesson that suits you and you decide to fully cancel your lesson, you will receive a full refund (please expect 1-2 days).
We need 48 HOURS NOTICE if you would like to reschedule or cancel your booked lesson to get a full refund. Failure to give the necessary notice within the 48 HOURS of your booking we will take 20% of your booking.