Gift Voucher for Semi-Private Surf Lesson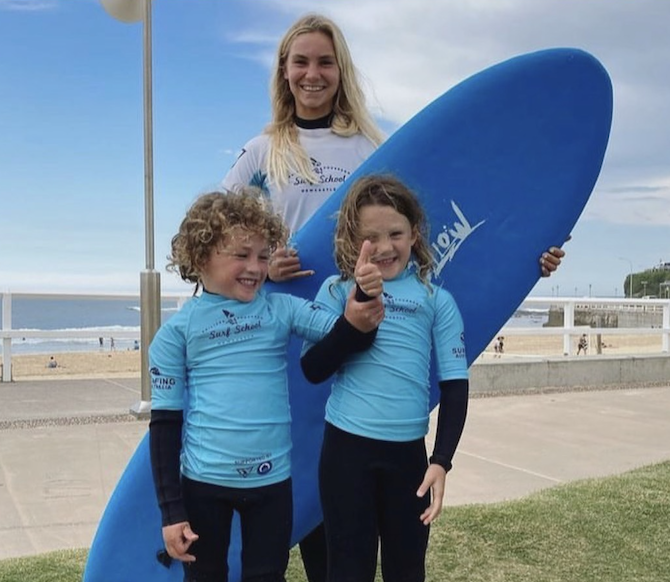 Location: Newcastle, NSW
Product code: PLXLLW
Semi-Private for 2 participants.
If you're a first timer or any age, WE want to get you standing on a surfboard and having a whole lot of fun. With all our coaches having incredible surf knowledge, Surfing Australia qualifications, years of experience surfing and the excitement to help you get to your feet and riding those waves.

Each lesson you will learn the correct 'pop-up' technique, how to ride a wave with the correct technique, how to wipe out safely, enter and exit the water, how to identify broken and unbroken waves. Each participant is able to go at their own level and pace, with our qualified instructors.

Each lesson we will include a rash vest, wetsuit, soft surf board, leg rope and sunscreen.