Intermediate Fiberglass Kid Lessons With Philippa Anderson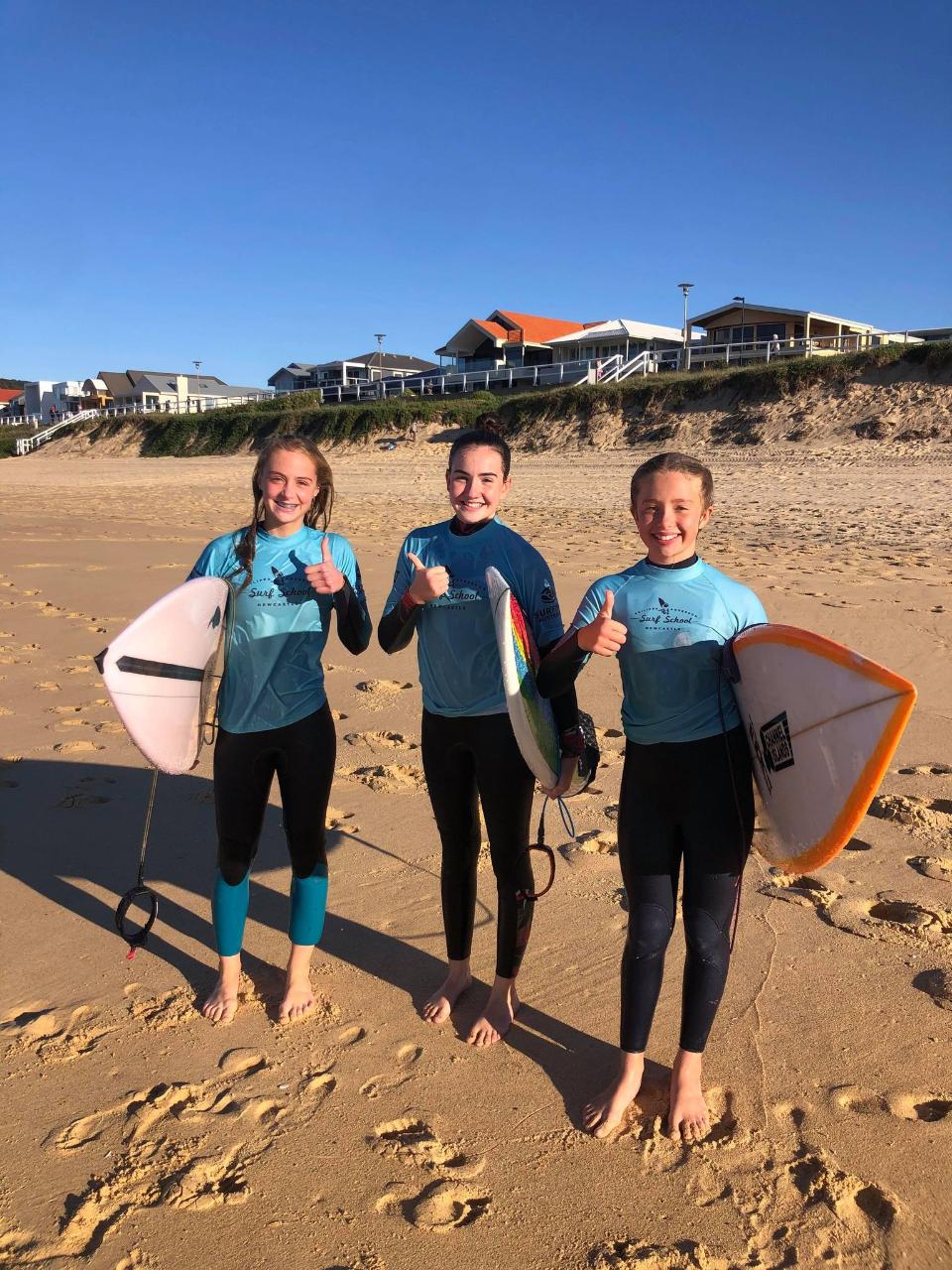 Varighet: 80 Minutter (ca.)
Lokasjon: Newcastle, NSW
Produktkode: P4J5PF
This lesson is aimed at surfers who are competent in paddling, standing up and can catch waves unassisted, but would now like to learn, understand and take their surfing to the next level. With our experienced coaches being in the water, you will get instant feedback on the correct techniques and tips on how to improve. Our coaches are able to assist the kids onto waves if paddling unassisted isn't one of their strengths.
During this lesson our coaches explain the importance of surf etiquette, surf safety, explain and evaluate surfing conditions, the importance of wave selection, how to catch the right waves, duck diving skills, surf technique like bottom turns, cut backs, snaps and touch on plenty more surfing areas.
For this intermediate lesson we can offer a wetsuit and a surf school rash vest is included.

****At the Philippa Anderson Surf School , we run lessons in rain or sunshine providing it is safe to do so. If the surf is too big, flat or the conditions are unsafe due to high tide, heavy shore dumps, lighting or strong winds then we cancel the lesson. You can reschedule your lesson at a later date. If we can't link up a lesson that suits you and you decide to fully cancel your lesson, you will receive a full refund (please expect 1-2 days).
We need 24 HOURS NOTICE if you would like to reschedule or cancel your booked lesson to get a full refund. Failure to give the necessary notice within the 24 HOURS of your booking we will take 20% of your booking.